So I have reverted to a 14 year old girl tonight, when shopping in Wal-Mart with Mom. This is bad, because I was sooooooooo tempted to ask mom to buy me this item for my Christmas gift. Why is this bad, you may ask? BECAUSE. I am an adult. I do not *need* any thing from anyone to acknowledge the Christmas spirit. I really don't. If there is something I want, I can buy it...unless it is something out of my budget range. Which is a lot of things. But my point is....I can buy myself stuff that I want. I told mom that all I *did* want this year was the Hallmark recordable Christmas book.
Because that has meaning, and that is something I will cherish forever.
So what is this item that had me regressed to a giggling, crushing 14 year old as I clasped the item to my chest and squealed 'Oh this is SO awesome!' Here we go:
http://www.amazon.com/Buffy-Vampire-Slayer-Spike-Love/dp/B000AQN894
Which then brought me to think about items I would like for Christmas...but again don't have rhyme or reason to ask for them:

http://www.hallmark.com/online/in-stores/recordable-storybooks/?mc=T_S_G_HL_GC_RSBGOOGSCH
http://www.overstock.com/Home-Garden/600-Thread-Count-Embroidered-Sheet-Set-with-Bonus-Pillowcases/5034356/product.html?rcmndsrc=2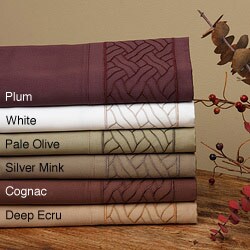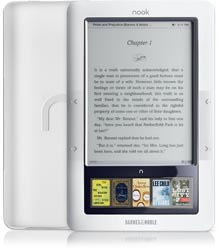 http://www.barnesandnoble.com/nook/index.asp?PID=34323&cds2Pid=35700#logo
I don't know what web site you can actually purchase Colin, but if anyone has any connections, let me know.
http://www.google.com/imgres?imgurl=http://static.howstuffworks.com/gif/connect-ipod-car-stereo2.jpg&imgrefurl=http://electronics.howstuffworks.com/gadgets/automotive/connect-ipod-car-stereo3.htm&usg=__2RHVzxC1NTtqrueR-r018r3aQsc=&h=300&w=300&sz=30&hl=en&start=1&sig2=0LtdQSxLL7Cx-xJV9Jklyg&zoom=1&um=1&itbs=1&tbnid=vKqYv8hk3qUz1M:&tbnh=116&tbnw=116&prev=/images%3Fq%3Dipod%2Bcar%2Badapter%26um%3D1%26hl%3Den%26rlz%3D1R2GGLL_en%26tbs%3Disch:1&ei=B3TkTImuHIabOrHm5ZIB
http://www.cheapcaribbean.com/core/specialAvailability/cc.3475.xml